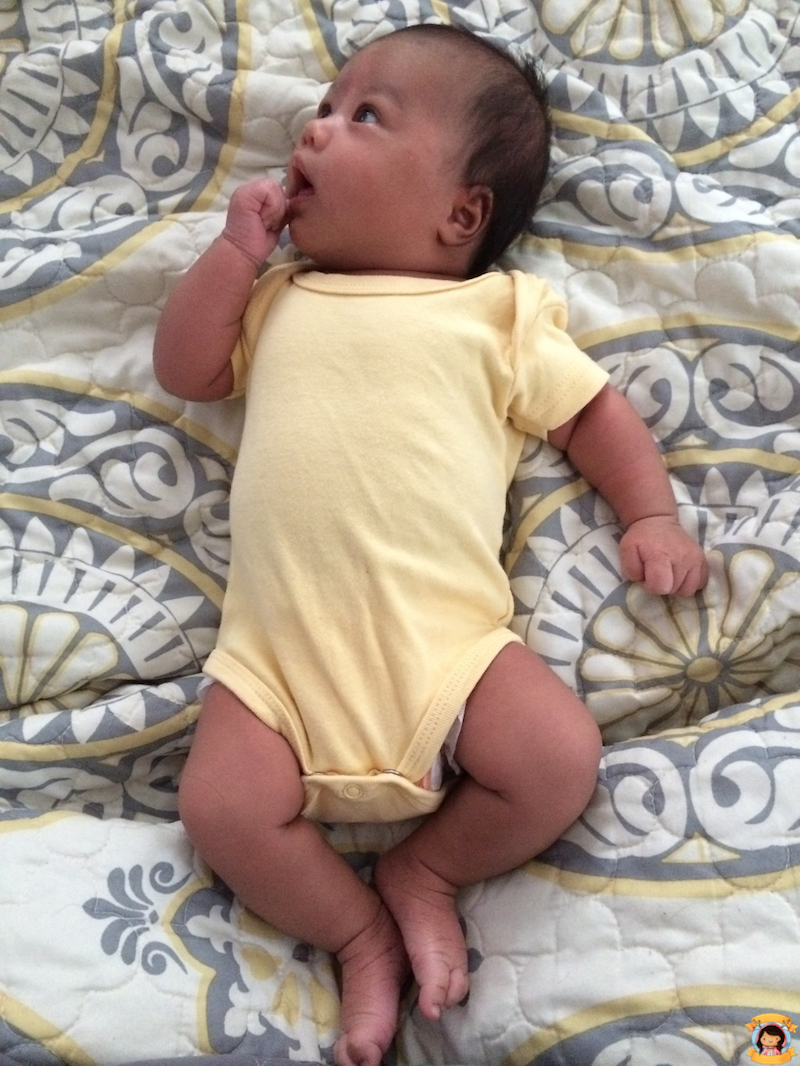 Little Mia Bear doin' tummy time!


Recovery:
As of two months, I can say that I feel completely recovered from all complications except for two- my groin is still unbelievably pained and so is my TMI: labia!
Breastfeeding:
We have this breastfeeding thing down, I think!
Weight:
I can be anywhere between 128-132 lbs on any given day. I can say that I 100% fit into my 2-4s... I just don't look like how I used to look. :(
Height/Weight:
As of her 6 week wellness visit, Mia Bear is 11 lbs 5 oz and 22-3/4 in long!
Routine:
Her routine is still kinda all over the place. We have some good days and some really, really bad days. For the most part, she nurses, plays, sleeps... and repeats.
Sleeping:
My little girl still nurses every three hours during the day and at 2:30-3:30 in the middle of the night. Nap time is up in the air... but with a schedule, she's less apt to fight.
Feeding:
She nurses and gains incredibly well for a tike who nurses on one breast at a time!
Sizes:
She's in 3-6 months clothing currently. Crazy, isn't it?!
Milestones:
This month has been insane! My little girl started cooing and silently laughing- so darn sweet! Her cries are distinguished enough that even Cristhian can tell what she needs
(with some help from mommy)
! That said, Mia's wicked receptive to those around her. She "speaks" to mommy, daddy, her brothers and other relatives when they're 2 feet or less from her. She even "watches" TV... but I think it's because she loves listening! She's also got serious head control- a jungle gym is in our near future! She also loves to stand- assisted, of course!