I've been feeling pretty crummy these past few weeks. First it was allergies, then it was a minor cold followed by an infected sinus dribbling down to an incredible tooth ache!
(American health care, why must you suck so badly?)
In regards to that last issue, luckily, mummy and daddy were there for the rescue and helped me get my chipmunk face in order. Blah. It's taken four days of recovery to relieve the swelling and pain induced migraine and will also take three trips to the endo... Yay!
(Source)
Alas, I did have a few good days despite the pain. Baby E's First Birthday was a success! I loved the little mustache theme... and I was nicely bronzed, albeit pretty orange! Mwahaha!
AND while sedated, I was able to whisk away for three hours to get my hair 'did by SIL. Thank God. It's been almost five months of heavy horse hair and it was making my headaches and hay fever worse. So heavs. Not goods.
(Source)



(Source)
Moreover on Tuesday, Cristhian and I saw
22 Jump St
... It was ok. I was really pumped to see it after the hilariousness of the first movie. But, like most always, sequels bite! Over this past Saturday, Cristhian and I saw
How To Think Like A Man Too
.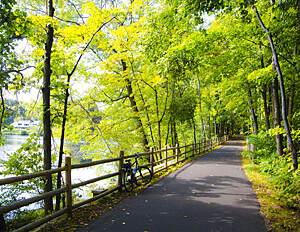 (Source)
The following Sunday, Cris, Kuro and I went for a few miles' walk along the Farmington River Trail. We saw so many families and couples walking, jogging, biking, etc. It was SO nice going along the path. I never knew this existed in the area! Too bad we're moving back to MA/NH in a few months.
Now to prep for SIL and G's visit on Tuesday!