I moved to little ol' Connecticut in 2002- all 5,500 sq mi of it. Coming from the fourth largest city in Massachusetts (which happens to only be 10,500 sq mi), the small Conn. town I moved to felt restricting. To be honest, things in Conn. were pretty much peaceful- the exact opposite of the hustle and bustle of Mass. Nothing happened there. Ever. I had amazing neighbors who were kind and took the time to get to know my family and I. Our little "quiet corner" of Conn. was a safe little haven for its residents. Fast forward six- almost seven- years. I'm still in Conn., albeit in the Greater Hartford area. I live here 4 out of 6 days of the week (with the exception of winter's snow). Life is great and although I'm planning the move back to Mass., I have hesitations and consider staying in Conn.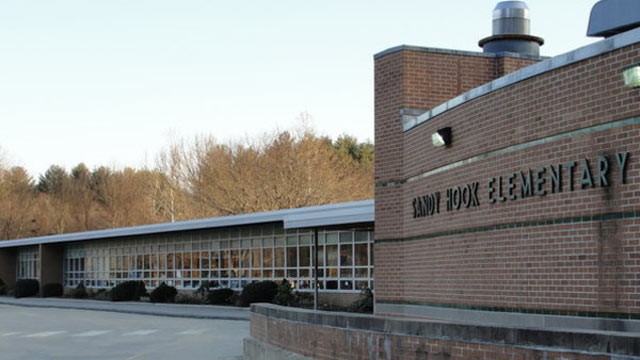 (Source: Here)
It's no secret that I'm not particularly fond of children. I am grateful to be far enough to get away from my nieces and nephews when I want grown-up time. But when I go home, I absolutely love to smother them with love. I know that they're innocent and undeserving of bad circumstances. I only want the best for the little minds of the future. Imagine my surprise as I watch WTNH, our local news channel, and find that a shooting has occurred in a neighboring (less than 45 minutes) and
babies
have lost their lives. No one deserves such a fate. Especially not children and professionals that go to school to nourish the minds of the future.
I wholeheartedly agree with President Kennedy's past statement,
"Ask not what your country can do for you — ask what you can do for your country."
Individually, there's nothing I can do to make anyone or anything better, but I can at least try and do
something
. Honestly, I was looking for volunteer work prior to the Sandy Hook incident. Cristhian and I were considering helping out at a soup kitchen. I think we'll just have to be more vigorous in our attempt to help our state.
To this day, I can't believe what's happened. I can only try and volunteer my services and help with whatever's needed.
And I know this is far-fetched, but if anyone who's been affected by the incident in Newtown is reading this post. Conn. is a small state in a small region. We're a family and we should do what we can to support one another. I'm a Nutmegger, just like you. Know that
I am so sorry. You have my full condolences and utmost sympathy. God is with your loved one. And your family is in my little family's thoughts and prayers.
What are you doing to make a positive impact in your community?